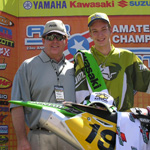 Dr. Patrick Cohn is a sports and race mental training authority. He excels at coaching athletes in auto racing, motorcycle racing, and Motocross, including racing teams to help them reach their peak performance and perform in the zone.
As an expert in mental training for racers, his driver education mental skills programs for racers and teams increase teamwork, concentration, composure, and confidence.
His goal is to boost the mental horsepower of your team using race mental game instruction, which gives your team the mental advantage! Dr. Cohn works with individual racers as well as team members to develop a mindset for racing success.
Dr. Patrick J. Cohn began his career as the founder of Peak Performance Sports of Orlando, Florida where he developed the RacePsych programs. Before that he earned a Ph.D. from the University of Virginia in 1991 specializing in sports psychology.
Dr. Cohn has worked with athletes from many sports and backgrounds from junior golfers to professional NASCAR racecar drivers.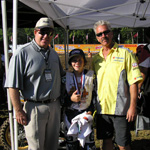 Dr. Cohn offers his race psychology programs to all racers in motor sports including Motocross, NASCAR, CART, and Champ Car Series to identify and develop the mindset needed to achieve peak performance.
In addition to his work in motor sports, world-class athletes from the sports of golf, baseball, softball, football and hockey are among those who have benefited from his proven peak performance training strategies.
For a partial list of RacePsych students Dr. Cohn has helped, go to our auto racing, drag racing, motocross students page.
Contact Dr. Cohn at Peak Performance Sports or call 888-742-7225 today for a free 15-minute mental game evaluation!